The tree has left the house, the decorations brought back up to the attic, but there is one more Christmas lesson on empathy to share, from the classic: "It's a Wonderful Life." A guardian angel tasked with saving the life of a man about to jump off a bridge into freezing cold water, equipped with the knowledge of the good deeds done by the man, jumps into the river first and calls for help. Unaware that the jumper is a disguised angel, the man forgets about his own troubles and jumps into the river to "rescue" his guardian angel.
After watching the scene this time around I made a connection to the Christmas card we received from Cindy's mother.  The card recounted some of the beautiful memories built around the traditions of mother and daughter spending time together. As I read the memories out loud to Cindy she smiled, much like her smile when she sees a certain photo of her and her Mom together.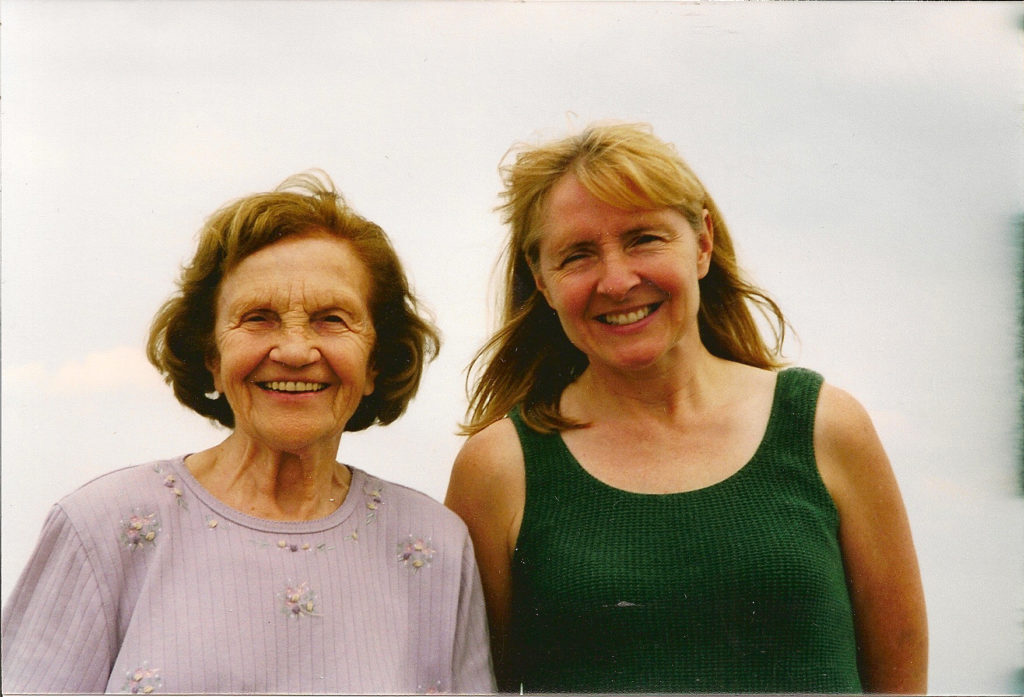 The two share a bond that goes beyond blood. Cindy became a nurse like her Mom. Cindy's family thought she eventually would be the caregiver for their Mom. Instead, Cindy's Mom likely will live longer and have to deal with the reality of her child passing away before her.
What an awful feeling! How could I possibly dwell on my troubles when such pain might be felt by another? Cindy's Mom is not the only one that gets me to thinking like this. I wonder if the cats will be confused when their favorite lap is gone. I wonder how our children feel from witnessing up close what is happening to their Mom.
I admit that concern for the cats' confusion may be a little over the top, but there is a natural reason why I should be more concerned about my kids and mother-in-law than myself over what has happened to Cindy. Action is the best antidote for lamenting. I have greater opportunities to act than all of Cindy's other loved ones. Like the movie scene I am in a position to dive in while others watch from the bridge.
In recent posts I shared how empathy leads to maximizing joy or minimizing sorrows in others. Here is another aspect of empathy, as the cause for seeing our glasses half full. Our instinct to "rescue" others from their troubles contribute greatly towards forgetting our own.